A customized immigration law marketing plan is an essential tool to attract new corporate accounts while also helping business and individual clients to achieve their dream of employment staffing, U.S. citizenship or visitation rights.Legal Expert Connections can help you develop a customized law firm marketing campaign to help  your law firm and attorneys increase lead generation. Contact Margaret Grisdela by phone at 561-266-1030 or via email to talk about a business development campaign for your law firm.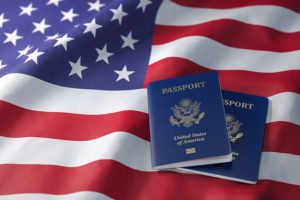 You will increase the number of referrals and qualified leads that contact your firm about potential services once your immigration law marketing strategy is in place. By enhancing your legal marketing campaign online, we can assist you in generating a strong return on investment (ROI) for your law firm marketing budget.
Schedule a free immigration law marketing consultation to learn more. Contact Margaret Grisdela by email or by phone at 561-266-1030 for practical ideas to grow your practice.
Immigration Law Marketing Techniques
We will create an immigration law firm marketing plan for your immigration law practice that can include but is not limited to:
Content marketing with blogs, articles, FAQs, and more
Email marketing and newsletters
Lead generation forms
Legal directories
Pay per click (PPC) digital advertising campaigns on Google or Bing
Search engine optimization (SEO) for immigration law terms
Social media marketing on LinkedIn, Facebook, and Twitter
Video marketing on YouTube
Your campaign will be personalized to meet your marketing goals and objectives. We serve as your marketing partner, to give you the time you need to focus on your law practice.
Immigration Law Marketing Targets
Sending substantive messages to immigration law prospects at the time that they might need your services will help to grow your practice. We create and manage immigration law marketing campaigns to help you reach the right audience, including:
Employees and investors
Fiancées and spouses of American citizens
Exchange students, professors, and their spouses and children
Religious workers
Entertainers, performers, and athletes
Immigrants facing deportation or removal proceedings
Immigrants seeking asylum from persecution including threats, torture, unfounded imprisonment, or denial of basic human rights on the bases of race, religion, nationality, political opinion, or membership in a particular social group
Immigrants facing domestic violence by resident spouses
Childhood arrivals
Immigration Law Content Marketing
Writing and publishing articles about immigration law can be a very effective way to draw qualified prospects to your website. We will take the lead on drafting substantive articles on immigration topics for your review and editing. Some of the immigration law subjects you might address include:
Asylum
B-1 business and B-2 pleasure visas
Citizenship Proceedings
Deferred Action for Childhood Arrivals
Deportation and Removal
F-1 student visa
J-1 and J-2 exchange visas
M-1 occupational visa
Naturalization
and P visas
Permanent Residency
Religious worker visas
S. Citizenship Test and Interview
Violence Against Women Act
Employment and investor-based immigration including L-1 visas, L2 visas, H-1B visas, E-1 Treaty Traders, E-2 investor visas, EB-1 green card, I-9 verification, doctor and health care visas, and more
Family immigration including K-1 fiancée visas, K-3 marriage visas, marriage green cards, immediate family green cards, and more
Website visitors who discover important information about immigration issues on your website will be encouraged to contact your law firm via phone or email for a free consultation.
Immigration Law Industry Events
Many attorneys rely on industry conferences for new business development. We evaluate industry events, and work with you to select the events that are most suitable to your law firm and your budget.
We will help you determine which trade associations and conferences might play an important role in your attorney marketing plan, based on your geographic location and target audience.
Immigration Law Marketing Agency
If your law firm is asking how to get more business, give us a call. We have helped more than 250 law firms in 40+ states pursue new business opportunities. We take the lead on creating and managing effective marketing campaigns so that you can focus on the practice of law.
Legal Expert Connections, Inc. offers three key benefits to law firms nationwide:
We are a leading U.S. legal marketing agency specializing in new business development. We serve as your outsourced marketing director and can address all your marketing needs. You get the equivalent of a "Chief Marketing Officer" level professional team, experienced in working across a broad range of practice areas and states.
You get a structured business development process. We guide your law firm through a proven campaign process that brings discipline, focus, and productivity to your marketing efforts.
Increase revenue with professional, Bar-compliant legal marketing campaigns. We have in-depth knowledge of attorney advertising guidelines and strive to prepare bar-compliant marketing materials.
Our value equation is based on quality, experience, and pricing. You get a highly affordable alternative to hiring your own in-house marketing person who will have less experience and higher costs. We know what to do and how to do it, saving you valuable time in managing and reviewing marketing campaigns. The money you save can be devoted to your own salary or invested in other parts of growing your law practice.
Contact Margaret Grisdela via email or by phone at 561-266-1030 to schedule a free marketing consultation.
View Related Law Firm Marketing Pages
Family Law Marketing
Business Law Marketing