Are you so busy with the daily demands of running your practice, meeting court deadlines, and serving client needs that you don't have time for business development? Legal Expert Connections, Inc. is a legal marketing agency that works with law firms across the country.
New Revenue Is Our Goal for You
We look for ways to generate more business from your existing accounts, put you in front of your target audience with speaking or publishing opportunities, generate leads online, build your referral network, and more.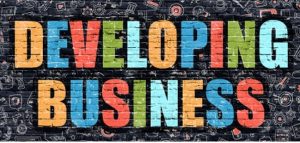 Current clients represent your best source of new business, because you already enjoy a trusting relationship. We create the right set of client retention and growth programs for you, including opportunities to cross-sell, up-sell, increase retention rates, or deliver valuable education seminars.
Newsletters are a great way to stay connected and visible with your current clients. We create and manage content marketing campaigns for law firms, including copywriting and topic selection. We can publish your articles in newsletters, on your law firm website using WordPress or similar content management systems, LinkedIn, and other outlets.
Law Firm Marketing Checklist
You benefit from a personalized legal marketing agency that can build campaigns as outlined below:
Article placement
Client communications
Law firm business development and prospect lists
Legal directories
Legal marketing materials
Membership organizations
News releases
Referral networking
Social media for law firms
Speaking engagements
All campaigns are intended to comply with relevant attorney advertising guidelines.
Areas of Law Firm Marketing Experience
We are an experienced legal marketing agency in a wide range of defense-oriented practice areas, including:
Employment law
ERISA and pensions
Insurance defense
Land use and zoning
Litigation
Mortgage finance
Securities
Tax
Trusts & Estates
Whistleblower
If you are interested in an attorney marketing plan, download our free attorney marketing plan sample.