It took a lawsuit for The Florida Bar to lift restrictions preventing non-certified attorneys from using the terms "specialize" or "expertise" in advertising materials.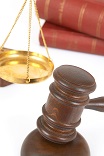 Recognized as one of the strictest state bar associations in the country when it comes to attorney advertising guidelines, The Florida Bar was forced to relax its position that only Board Certified attorneys can claim to "specialize" or possess "expertise" in an area of the law.
The change follows a summary judgement ruling on September 30 in a lawsuit brought against the Bar by the law firm of Searcy, Denney, Scarola, Barnhart & Shipley P.A., a prominent member of the South Florida plaintiffs' bar.
Previously, non-certified attorneys were limited to using terms like "concentrate" or "focus" when describing their primary practice areas.
Specifically, the plaintiffs challenged the two rules below that are part of the Rules Regulating The Florida Bar. The rules violated First Amendment protections, claimed Searcy Denney.
Rule 4-7.13 prohibits "deceptive and inherently misleading" advertisements, defines that term, and, in Rule 4-7.13(b)(2), gives as a specific example of prohibited material "references to past results unless such information is objectively verifiable."
Rule 4-7.14(a)(4) prohibits "a statement that a lawyer is board certified, a specialist, an expert, or other variations of those terms," unless the lawyer has been certified under The Florida Bar's certification plan, another state's comparable plan, or another certification plan accredited by The Florida Bar or the American Bar Association.
While The Florida Bar certifies 24 areas of practice, mass torts and products liability are not among them. This was a point of contention for members of the plaintiffs' bar, since they could not claim expertise in these areas and had no opportunity to do so.
As a result of the ruling, the Bar can no longer prohibit Florida law firms from making truthful statements on a website, blog, or social medium about their specialty or expertise under Rule 4-7.14(a)(4).
The challenge to the Bar's requirement that advertising claims by "objectively verifiable" was viewed by the Court as being premature.
The case is Christian D. Searcy v. The Florida Bar, Case No. 4:13cv664-RH/CAS, filed in the U.S. District Court for the Northern District of Florida.