If you are a family lawyer who is feeling pressured by the conflicting demands of having to market your services while meeting the daily demands of a busy law practice, Legal Expert Connections, Inc. is ready to serve as your outsourced Marketing Director. We create and manage a customized family law marketing plan that includes but is not limited to the following:
Content marketing
Email marketing and newsletters
Lead generation campaigns
Legal directories like Super Lawyers and Martindale-Hubbell
Online maps
Pay per click (PPC) advertising on Google and Bing
Referrals and networking
Search engine optimization (SEO)
Social media on Facebook, Twitter, and LinkedIn
Sponsorships
Video marketing on YouTube
Webinars
Website marketing
You will be able to focus your limited marketing time on the most important part of the business development process, which is talking to a qualified prospect and converting them to a client.
Schedule a free family law marketing consultation to learn more. Contact Margaret Grisdela by email or by phone at 561-266-1030 for practical ideas to grow your practice.
Social Media Marketing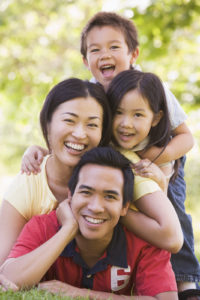 Family law issues develop over time, which could be months or even years. A spouse caught in a troubled marriage or a parent trying to cope with child custody issues may try to deal with the issue on their own before deciding to look for a family lawyer for assistance. We help your prospects to find you!
Social media is a valuable way to introduce your law firm to prospective family law clients. By educating themselves through educational articles, FAQs, and webinars that we can create for your use, the prospect will build trust with your firm and reach out for more information.
Consistency is essential in the use of social media. The next step, outlined below, is to have a content marketing plan.
Family Law Content Marketing
Educational content is an important part of your family law marketing campaign. We work with you to create an editorial calendar of family law topics as part of your firm's personalized marketing plan. Common family law topics include but are not limited to:
Marriage
Civil unions
Domestic partnerships
Divorce
Child custody
Adoption
Child surrogacy
Child abuse
Content marketing can take many forms, including FAQ's, blog posts, long-form article, fact sheets, videos, webinars, and e-books. We work with you to customize educational content designed to help you turn prospects into clients.
We take the lead on writing all content for your review and editing. You will find our work to be accurate, targeted, and ready for use.
Family Law Digital Marketing
Your website serves as an essential foundation to all your family law marketing campaigns. The most visited pages on the site will be the attorney bio pages, as prospects seek to get you know you better before making in-person contact.
At Legal Expert Connections, we understand how all your business development campaigns flow through and rely on your website. We evaluate the strength of existing search engine optimization (SEO) and search engine marketing (SEM) campaigns to enhance lead generation. We also assess how well your site is working to build website traffic, using Google Analytics or equivalent metrics like number of visitors, average time on a page, and leading traffic sources.
Family Law Marketing Agency
If your law firm is asking how to get more business, give us a call. We have helped more than 220 law firms in 40 states pursue new business opportunities. We take the lead on creating and managing effective marketing campaigns so that you can focus on the practice of law.
Legal Expert Connections, Inc. offers three key benefits to law firms nationwide:
We are a leading U.S. legal marketing agency specializing in new business development. We serve as your outsourced marketing director and can address all your marketing needs. You get the equivalent of a "Chief Marketing Officer" level professional team, experienced in working across a broad range of practice areas and states.
You get a structured business development process. We guide your law firm through a proven campaign process that brings discipline, focus, and productivity to your marketing efforts.
Increase revenue with professional, Bar-compliant legal marketing campaigns. We have in-depth knowledge of attorney advertising guidelines and strive to prepare bar-compliant marketing materials.
Our value equation is based on quality, experience, and pricing. You get a highly affordable alternative to hiring your own in-house marketing person who will have less experience and higher costs. We know what to do and how to do it, saving you valuable time in managing and reviewing marketing campaigns. The money you save can be devoted to your own salary or invested in other parts of growing your law practice.
Contact Margaret Grisdela via email or by phone at 561-266-1030 to schedule a free marketing consultation.