Under federal Labor laws, licensed attorneys do not qualify for overtime pay in excess of 40 hours per week if they are doing "legal work." David Lola, however, says that the work he was asked to do was so menial, it could not be defined as "legal work."
The contract attorney has brought a lawsuit against the law firm Skadden, Arps, Slate, Meagher & Flom LLP, claiming some of the work he did for the firm should be eligible for overtime pay, according to a May 31 article in the Wall Street Journal, "Lawyer Sues Skadden for Overtime."
Once a ruling is made, legal observers believe its impact would be significant as to how contract attorneys are paid and how legal work is defined. Contract attorneys are often brought on at the beginning of litigation and in investigations to comb through piles of documents.
Members of the United Contract Attorneys often cite poor working conditions such as crowded rooms without access to phones or the Internet and low pay. According to the article, they typically earn $25-$30 per hour with no benefits, far below the $160,000 starting salary of traditional junior lawyer positions.
As for plaintiff Lola, U.S. District Judge Richard Sullivan in New York ruled the work he performed qualified as practicing law under North Carolina guidelines (where the work was done), and called assignments such as confirming citations and finding typos "the bread and butter of much legal practice." He dismissed the case in September.
However, Mr. Lola appealed, and a three-judge panel in the Second U.S. Circuit Court of Appeals recently heard arguments on both sides about the complexity of Mr. Lola's work and what was required of him. The judges pushed for a federal standard on what qualifies as the practice of law.
Some believe a ruling in favor of Mr. Lola would enable other contract attorneys to press for overtime wages, while others think it would lead to fewer positions in law firms as many would turn in-house to paralegals or other unlicensed employees to do this type of work.
There have been other similar suits brought forward, but one pending case has been on hold until the Second Circuit rules in the Skadden case. In California, a law school graduate who had yet to be licensed tried to sue for overtime, but a state appellate court ruled in 2011 that the plaintiff was not eligible for work he did as a law firm clerk.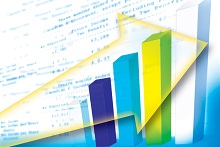 This case is an example of how technology is forcing change on many aspects of the legal industry, with both positive and negative implications. The document review function in litigation cases was a reliable generator of billable hours in the past, but it is becoming less profitable as e-discovery tools gain adoption and sophistication.
Many law firm clients—corporate counsel in particular—are putting cost pressure on law firms to either outsource some document review or otherwise reduce the costs.
From a law firm business development perspective, managing partners will want to step up the effort to bring in new clients and matters as cost-conscious clients push down law firm profitability.
The time to look for new clients is when times are good. Business development has a long lead time, and starting the search for more clients when law firm revenue is in decline is not a productive strategy.
About the Author: Law Firm Marketing Consultant Margaret Grisdela

Margaret Grisdela is president of Legal Expert Connections, Inc., a national legal marketing agency, and author of the book Courting Your Clients. She specializes in insurance defense marketing, employment law marketing, and serving as an outsourced legal marketing director. She welcomes all law firm inquiries. Connect via LinkedIn or at 561-266-1030.