Prospective clients looking for a new law firm want to know answers to obvious questions like, "Who are you and what can you do for me?"
Law firms often respond with "Blah, blah, blah …"
Here are a few real life examples of law firm descriptions, as posted on the websites of various firms around the country:
Our firm prides itself on providing exceptional legal counsel and personal service.
We serve a wide range of private and public sector clients on a local, regional and national basis.
Our firm provides its clients with the very best in legal service, in an effective and efficient manner, at a reasonable cost.
We offer superior legal resources for client needs.
We maintain a personal hands-on approach and a direct, problem-solving team relationship with clients.
We are dedicated to providing the most cost effective services in the industry
We pride ourselves on being the most technologically advanced firm in the industry.
We pride ourselves on maintaining close communication with our clients as each case develops.
We are committed to providing the highest quality legal services available in the industry.
Our firm employs dedicated attorneys with decades of combined experience in all areas of …
Vast experience and a unique perspective are hallmarks of our practice.
Our experience is valued by numerous clients across the United States and in Europe.
We bring cost-effective, straightforward solutions to complex litigation.
Our attorneys combine experience with efficacy across a spectrum of specialized legal fields.
Historically grounded in a range of legal practice areas, our lawyers offer perspective.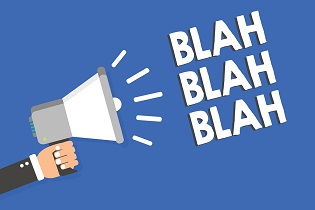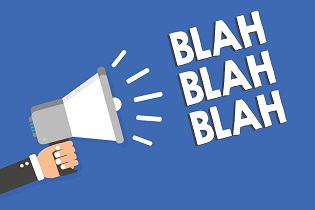 What type of message does this communicate to the prospective law firm client? It basically says we are the same as every other law firm, and we are not able to demonstrate how our services will represent your interests better than that of a competitive firm.
Alternative Law Firm Website Language
Listed below are a few alternative ways that a law firm can distinguish themselves.
Courts and Admissions. List all the states where your attorneys are licensed, along with the year of admission. Also identify federal, appellate or other special courts where attorneys are admitted. One way to easily communicate this information is visually with a map of the U.S. or your part of the country.
Representative Cases. A description of favorable outcomes in the past three to five years clearly demonstrates your firm's capabilities. You can even give the number of wins, as long as you follow relevant attorney advertising guidelines. Essentially, any case description has to be accurate and verifiable.
If you mention any client names you should have the client's permission to do so, even if you are simply listing the name of a published appellate case. An easy way around client confidentiality is to simply describe the case without naming the client.
If you practice in a venue known as a "judicial hellhole," say so. Describing your success in a tough jurisdiction speaks well for the firm.
Credentials. The number of board certified attorneys or with the firm can be highlighted, along with recognition by Martindale-Hubbell, Super Lawyers, Chambers, and U.S. News / Best Lawyers.
Leadership Roles. If your lawyers are active in bar associations, civic organizations or non-profit entities, describe their service prominently.
Industry Experience. Building niche experience within an industry will show that the firm has in-depth knowledge that could be a major factor in a hiring decision.
Speaking / Writing / Education. Clients like law firms that get in front of issues and can teach others about emerging legal challenges.
Diversity. Clients are looking for legal counsel that brings forth various perspectives from different cultures, nationalities, genders, and languages. Make this a continuing priority for your firm, and describe your efforts.
Cybersecurity. Privacy and data security is growing in importance. Take the time to explain the cyber practices and industry standards followed within your law firm.
These are just a few ideas, and there are many more. The author welcomes your feedback and is happy to discuss the topic in more detail.
Legal Marketing Agency for Law Firms
If your law firm is asking how you can get more business, give us a call. We have helped more than 150 law firms in 36 states pursue new business opportunities. We make it our business to identify who you need to contact at corporations, insurance companies, and municipalities to be considered as outside counsel.
Legal Expert Connections, Inc. offers three key benefits to law firms nationwide:
We are a leading U.S. legal marketing agency specializing in new business development. We know the outside counsel process and can accelerate your business development efforts by identifying who you need to contact.
You get a structured business development process. We guide your law firm through a proven three-step campaign that brings discipline, focus, and productivity to your marketing efforts.
Increase revenue with professional, Bar-compliant legal marketing campaigns. We do the research to identify prospects, so you can focus your time on the business development process. We have in-depth knowledge of attorney advertising guidelines, and strive to prepare bar-compliant marketing materials.
Contact Margaret Grisdela, a legal marketing consultant, at 561-266-1030 or via email. Connect with Margaret Grisdela on LinkedIn.