Traditional law firms are undergoing a significant, albeit gradual, shift in their business models, according to a recent article in The Legal Intelligencer. Firms have come to the realization that the 'one-size-fits-all' approach of the past 20 years needs to change in this age of ubiquitous information. Both large and small firms are now finding innovative ways to stay viable in a competitive slow-growth market.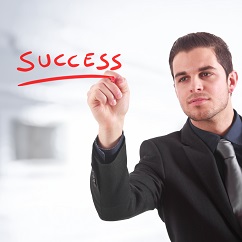 So, what will the new law firm business model of the future look like? According to legal experts quoted in the article, new business models will probably include new compensation structures, increased specialization, and smaller partnership classes. All of these factors allow faster response times to changing market needs and service delivery requirements.
Four key areas, outlined below, are reportedly behind the shift to the Law Firm 3.0 business model.
1. Litigation Management Analytics Weakens Law Firm Pricing Power
General counsel now have more control over their legal spend based on a wealth of information such as estimated length of time a matter will take, how many partners are needed on the case, and a calculated cost estimate. Conversely, law firms have less flexibility regarding how they bill in regard to rates and hours. However, law firms can also use data analytics to deliver better value to clients and reinforce their areas of expertise.
2. GCs Go Beyond Legal Counsel to Seek Business Advice

As a result of better information, clients are more educated and are calling for a wider range of expertise that extends beyond solely legal counsel. Business advice, which often works hand-in-hand with legal, is in high demand.
3. Law Firms Pursue Niche Market Specialization

While many law firms used to target the most coveted high-end work, they have realized that there is a limited amount of this premium work available. The new answer for many law firms is to use technology and project management to serve the middle market with carefully defined expertise, whether it be a knowing emphasis on commodity work or more specialized matters. Law firms that build a long-term strategic focus will be better able to gain market recognition. Niche opportunities can encompass an emphasis on geography, client type, practice, or industry sector.
4. Increasing Competition
In-house counsel, legal outsourcing, and boutique law firms are gaining ground when competing against the traditional law firms. Given that partner classes have shrunk since the 1990s for many reasons, associate lawyers at larger firms are jumping off the partner track to set up shop with leaner and more nimble business models that bill at lower rates. The highest performing law firms know that instead of trying to retain areas where they used to make money (such as e-discovery), they will maintain their position by being able to handle specialized legal matters requiring specific expertise.
Dilworth Paxson CEO Ajay Raju is quoted as saying,"Law firms are in a zero-growth, low margin business. You see consolidation. Smaller firms will have a harder time."
This is certainly true in the insurance defense market, where litigation managers at insurance carriers continue to shrink panel counsel memberships. To add pressure to insurance defense law firms, the recent CLM 2015 Litigation Management Study reports that panel managers will be looking more closely at key litigation metrics for panel members by 2016.
Law firm managing partners that want to maintain a competitive edge will remain diligent in pursuing an active business development program, ideally working with a motivated internal law firm marketing committee. Keep us in mind if you need the help of an experienced legal marketing consultant.
Click on the link to read the full article, "Law Firm 3.0: Information Changing Law Firm Models."
About the Author: Law Firm Marketing Consultant Margaret Grisdela

Margaret Grisdela is president of Legal Expert Connections, Inc., a national legal marketing agency, and author of the book Courting Your Clients. She specializes in insurance defense marketing, employment law marketing, and serving as an outsourced legal marketing director. Connect via LinkedIn or at 561-266-1030.