Personal injury attorneys across Florida are celebrating a recent court order related to attorney advertising guidelines.
In a December 8, 2014 ruling, U.S. District Court Judge Beth Bloom concluded that it violates the First Amendment's protection of free speech for The Florida Bar to prevent a lawyer from using past results in advertising their services in certain media.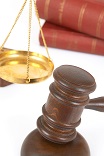 The case, Robert Rubenstein v. The Florida Bar, involved television advertising by personal injury attorney Rubenstein that included the claim that the firm had collected over $50 million for their clients in the past year. The ad also noted that these were gross recovery amounts and that results in individual cases are based on the unique facts of each case.
In 2013, the Bar changed its attorney advertising rules to allow attorneys to include past results, so long as those results were "objectively verifiable" and accompanied by appropriate disclaimers.
In its 2014 "Guideline's for Advertising Past Results," the Bar noted that including past results in advertising "carries a particularly high risk of being misleading" and that television, radio, and billboard advertisements, in particular, were not appropriate forums in which to advertise past results. As a result, the Bar warned Rubenstein not to run the television ads and threatened disciplinary proceedings. Rubenstein responded by filing suit.
The District Court ruled that lawyer advertising is protected commercial speech under the First Amendment and that the Florida Bar failed to provide any factual support that television and radio advertising of past results is inherently misleading.
The Court held that the Florida Bar "failed to demonstrate that its restrictions advance the governmental interests at play" and that, for that reason alone, the Rules regarding the use of past results in attorney advertising on television and radio are unconstitutional.
In its conclusion, the Court stated that, "The Bar can regulate attorney advertising. But, so long as it has not proven that its complete ban on advertising referring to past results in the specified media supports a substantial governmental interest, it is not justified in doing so as articulated in the Guidelines."
Additionally, the Court ruled, "The Bar is ENJOINED from enforcing Rules 4-7.13 and 4-7.14 as restated in the Guidelines to completely prohibit all reference to past results in attorney advertising in indoor and outdoor display, television and radio media."
As many readers know, The Florida Bar maintains some of the strictest attorney advertising guidelines in the country. Click on the link for the complete Handbook on Lawyer Advertising and Solicitation published by The Florida Bar (all 126 pages!).
Click on the link to read the ruling in Robert Rubenstein v. The Florida Bar, Case No. 14-CIV-20786.