What's next on your law firm marketing agenda?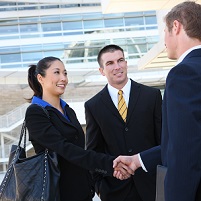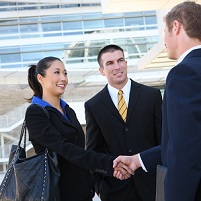 If you have to ask this question frequently, chances are it is time to take a serious look at your overall business development strategy. A constant scramble for the next transaction indicates an ad hoc approach to marketing, which can be expensive and difficult to manage.
This article outlines twelve steps to an integrated marketing campaign that will keep your law firm's business development pipeline full of qualified leads.
1. Prepare a Marketing Plan
Frequency: Annual
Create a concise written plan that establishes your goals, budget, campaigns, and agreed-upon tracking reports. You can actually save time with a 12-month calendar of pre-defined marketing activities, organized by month. Click on the link to read more about what to include in an attorney marketing plan or to download a sample attorney marketing plan.
2. Strengthen your Web Site
Frequency: Monthly
Look for new ways to generate leads and increase conversion rates from your web site, like adding a newsletter sign-up or offering new white papers.
3. Collateral Materials
Frequency: Annual
Polish your appearance with a new law firm brochure, attractive stationery, or updated practice area profiles.
4. Advertising
Frequency: Varies with firm
Many legal publications offer affordable print ads, ideal for attorney referrals. Online options abound also. While print advertising can be expensive, many law firms find themselves with unexpected needs for an ad when they sponsor an event. It is ideal to have a professional marketer prepare these ads for the firm in advance, so you can avoid a last-minute scramble.
5. Referral Networking
Frequency: Monthly
Write down a schedule to meet with your "A" sources every 60 days, and "B" sources every 90-120 days.
6. Organizational Networking
Frequency: Monthly Meetings
Attend monthly meetings of targeted industry or bar association events. Leverage your memberships by suggesting speaking or publishing opportunities.
7. Client Retention Marketing
Frequency: Quarterly
Marketing to current and past clients represents your best potential for new revenue. Consider a firm newsletter, client alerts, or other communication.
8. Speaking Engagements
Frequency: 2/year minimum
Getting in front of an audience at a local, regional or national event is one of the best ways to generate leads.
9. Publish Educational Articles
Frequency: 2/year minimum
Become known as a thought leader with newsworthy articles published in an industry periodical, legal journal, The Barrister, or other legal newsletter.
10. Internet Marketing
Frequency: 2-4/month minimum
So many choices: LinkedIn, blogs, social media, online directories, Google AdWords and more. Pick what's right for your law firm.
11. Publicity
Frequency: 2/year minimum
Get your firm's name in the news as a result of a new hire, industry event, speech, or expert commentary.
12. Designate a Marketing Partner
Frequency: Monthly Review
Practicing law is a full time job, making it is easy to lose track of your marketing goals. Designate in in-house person or work with an outside consultant to stay the course for maximum marketing returns.
If you are already exceeding these goals in certain areas, the objective is to go to the "next level." This could include greater frequency or a broader geographic focus.
About the Author: Margaret Grisdela is the author of Courting Your Clients and president of Legal Expert Connections, a national legal marketing agency. Contact her at 561-266-1030 or mg@legalexpertconnections.com.
Legal Expert Connections, Inc. is a national legal marketing agency focused on business development for attorneys and experts. Our services include insurance defense marketing, employment defense marketing, and content marketing. The firm also serves as an outsourced legal marketing department for law firms that do not have an in-house marketing department but need to maintain an active business development program.
© Legal Expert Connections, Inc.