Content marketing is now a driving force behind the 'new SEO'. Since law firms have an extensive knowledge base and copious material to support it, content marketing should be front and center when building search engine optimization (SEO) strategies.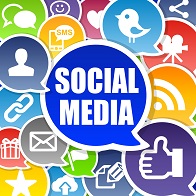 Content marketing offers lawyers the added benefit of creating a strong "thought leadership" platform. Attorneys who publish often on topics within their area of expertise—whether it be insurance defense, employment law, litigation, or other practice areas—will incrementally build recognition within their market as a respected thought leader.
Although link-building has been an SEO strategy for many years, the practice may be on the way out. Google is more closely examining the quality of external links now and recommending to webmasters that they avoid link-building as the accepted way to increase exposure and enhance credibility.
Because of its impact on the ranking algorithm, link-building still has a place as a viable strategy. Nevertheless, providing quality content is the direction driving the 'new SEO'. Since law firms have an extensive knowledge base and copious material to support it, content marketing should be front and center when building SEO strategies.
Rather than using external link-building, law firms can focus on several other fundamental tactics. According to a recent Forbes article, the most important are identified below.
Develop and Publish Content on a Repeated Basis
Without quality content, there is no need for external link building. Therefore, developing and publishing completely original, informative and useful information will keep a law firm's target audience interested and keep the firm ahead of your competition. At least one new piece of informative content each week is recommended.
A Consistent Presence on Social Media
Place your law firm profile on several social media platforms, and then stay involved with your community by providing syndicated content and company updates regularly. Social presence affects your standing with Google—the more, the better.
Mobile & Speed Optimization
This is no longer optional as of Google's April 21 latest algorithm—websites now need to be mobile-compatible so content can be viewed on any device. The more quickly pages can load, the better experience for users, resulting in higher Google rankings.
Shareable Syndication
Syndicate sharable pieces such as extended written posts, infographics, and offsite materials like YouTube videos to help generate brand recognition.
Brand Mentions
Brand mentions are a risk-free way to pass along authority based on the type of source that holds the brand and the content of the brand mention.
User-Friendly Navigation
Make it easy for users to navigate your website to find the content they need quickly.
Providing Complete Information
Each webpage on your site should feature accurate and up-to-date information that describes what your law firm is and does, as well as providing contact information.
About the Author: Law Firm Marketing Consultant Margaret Grisdela

Margaret Grisdela is president of Legal Expert Connections, Inc., a national legal marketing agency, and author of the book Courting Your Clients. She specializes in insurance defense marketing, employment law marketing, and serving as an outsourced legal marketing director. Connect via LinkedIn or at 561-266-1030.