Bare Referral Fee Scrutinized in Class Action Law Suits
After one U.S. District Judge forced a law firm to reveal its referral fee arrangement in a recent prominent case, many legal experts are suggesting the industry may be at a tipping point where class action firms could be required to more fully disclose the distribution of their fees.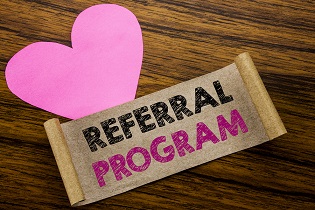 In the market for lead plaintiffs in class action law suits, firms pay politically connected attorneys multi-million-dollar fees to provide firms with nothing more than an introduction to potential clients including pension funds and other institutions. These referring attorneys do not assist the firm in any way during the case and provide no legal counsel. Most worrisome to many legal ethics experts is the fact that the involvement of these attorneys is often hidden from the client, the class, and even the court.
These referral fee arrangements are particularly useful to class action law firms as a method of avoiding competition amongst other firms that desire the role of lead counsel. In such instances, there is a significant and unresolved question as to whether fees need to be disclosed to the entire class or only to the immediate client.
The New York class action law firm Labaton Sucharow recently disclosed that it paid a Houston lawyer over $4 million for a referral fee in the $300 million State Street Bank & Trust case. The lawyer did not contribute to the case in anyway other than acting as a middleman between the law firm and the client.
Upon this discovery, a U.S. District Judge ordered the law firm to reveal the number of referral fee arrangements that it signed with referring attorneys. The law firm disclosed that it paid such fees for nearly a third of its 150 open cases – which were regulated by eighteen different referral agreements.
Massachusetts allows "bare referral" arrangements where lawyers pay for only the name of a client, though such agreements are banned nearly everywhere else. Because New York's ethics rules are tougher, the law firm updated its eighteen referral agreements to comply with the New York rules.
Labaton expressed that it "deeply regrets" paying a "bare referral" fee in the case and has agreed to disclose the name of all referring attorneys in future cases. Further, the firm agreed to return to class members $700,000 for the fee paid to the lawyer and an additional $1.4 million for double counting. Plus, the firm will return to other lawyers an additional $2.75 million for incorrect lodestar calculations. It also hired a former U.S. District Court Judge to monitor its fee practices over the course of the next year.
On the matter of lodestar calculations, Labaton agreed to stop allowing other firms to pay for attorneys working in its office and to claim time on lodestar petitions. This practice of sharing lodestar hours is used by class action lawyers to split the cost of litigation, but it is also criticized by legal experts as a method of covering up anti-competitive practices.
Law Firm Business Development and Marketing Consultant
If your law firm is asking how you can get more business, give us a call. We have helped more than 150 law firms in 36 states launch targeted business development campaigns.
Legal Expert Connections, Inc. offers three key benefits to defense law firms nationwide:
We are a leading U.S. legal marketing agency specializing in business development. We make it our business to identify who you need to contact at insurance companies, corporations, and municipalities to be considered as outside defense counsel.
You get a structured business development process. We guide your law firm through a proven three-step campaign that brings discipline, focus, and productivity to your marketing efforts.
Increase revenue with professional, Bar-compliant legal marketing campaigns. We do the research to identify insurance panel managers, so you can focus your time on the business development process.
Contact Margaret Grisdela, an law firm business development and marketing consultant, at 561-266-1030 or via email. Connect with Margaret Grisdela on LinkedIn.
Disclaimer
This article is provided for educational purposes only. The information provided is believed to be accurate but is not guaranteed. It is not to be interpreted as legal advice or an opinion in regard to any topic discussed. The article should not be used as a substitute for legal advice from a licensed attorney in your state. Every situation is different and circumstances vary widely depending on the governing state law and related considerations.

Margaret Grisdela
We've helped more than 250 law firms in 40+ states with marketing and business development campaigns across all practice areas. Contact us for a free consultation. You will be able to spend more time on the law when we take the lead on your personalized "Courting Your Clients" marketing campaign.